Notice of Cancellation:
Jubilee Prom, Picnic & Tribute (4 & 5 July 2022)
The above events have been cancelled due to unforeseen circumstances. Please see below for full refund information.
Jubilee Prom & Tribute Bands Refund Procedure
Kent Events advise that everyone who has paid for tickets will receive a refund as swiftly as possible.
If you have paid by PayPal you will automatically receive an email telling you that your tickets have been cancelled. If you have paid for your tickets with cash from one of our outlets, please do not go to them for refunds as they do not have the funds.
Please email kerefunds@gmail.com with your name and address and details of tickets purchased. Refunds will be made by BACS payments.
If you have paid for your tickets over the phone please email kerefunds@gmail.com with your name, phone number and the last 3 digits of the card you used for payment. Refunds will then be arranged back onto your card or via BACS transfer.
Please do not ring the landline number as all refunds will be processed via email requests.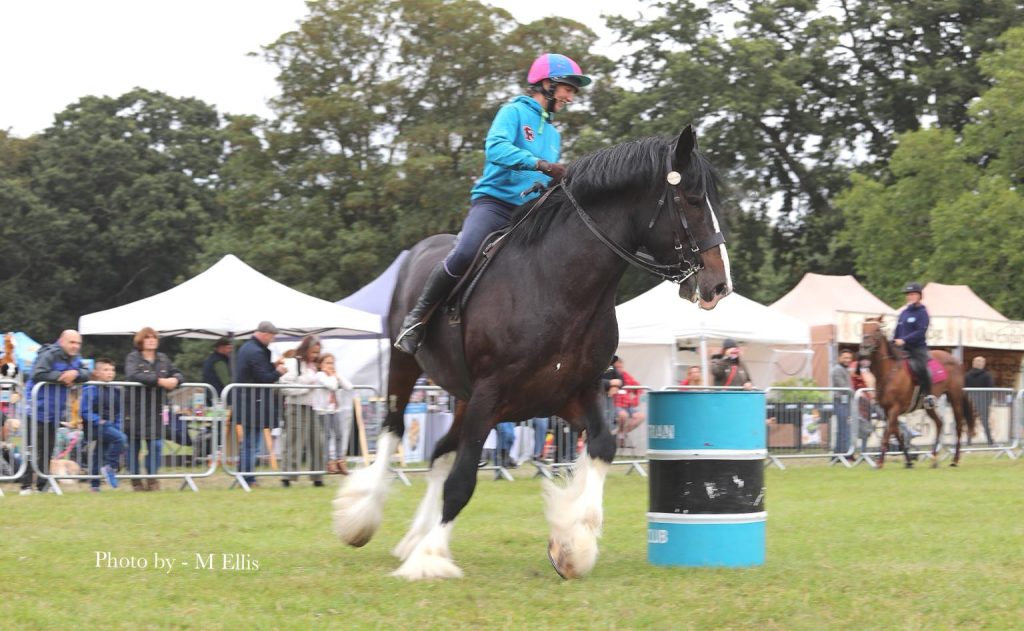 The Kent Country Show
The Kent Country Show, on the 28th and 29th August 2022, is an amazing showcase of Kent Country Crafts, daring displays, inspiring live music and tempting locally made food. Watch live demonstrations of rural crafts and cooking. Enter your dog in the Festival of Dogs to win a rosette too.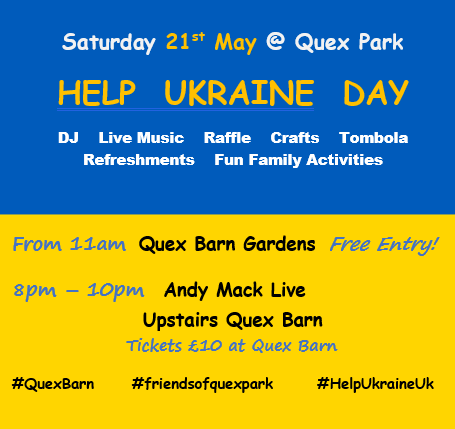 HELP UKRAINE EVENT
HELP UKRAINE is an all day event at Quex Park. Activities and music will be in the gardens of Quex Barn. Across the park other attractions will also be collecting aid in designated Help Ukraine collections. See our NEWS page for details of the band line-up.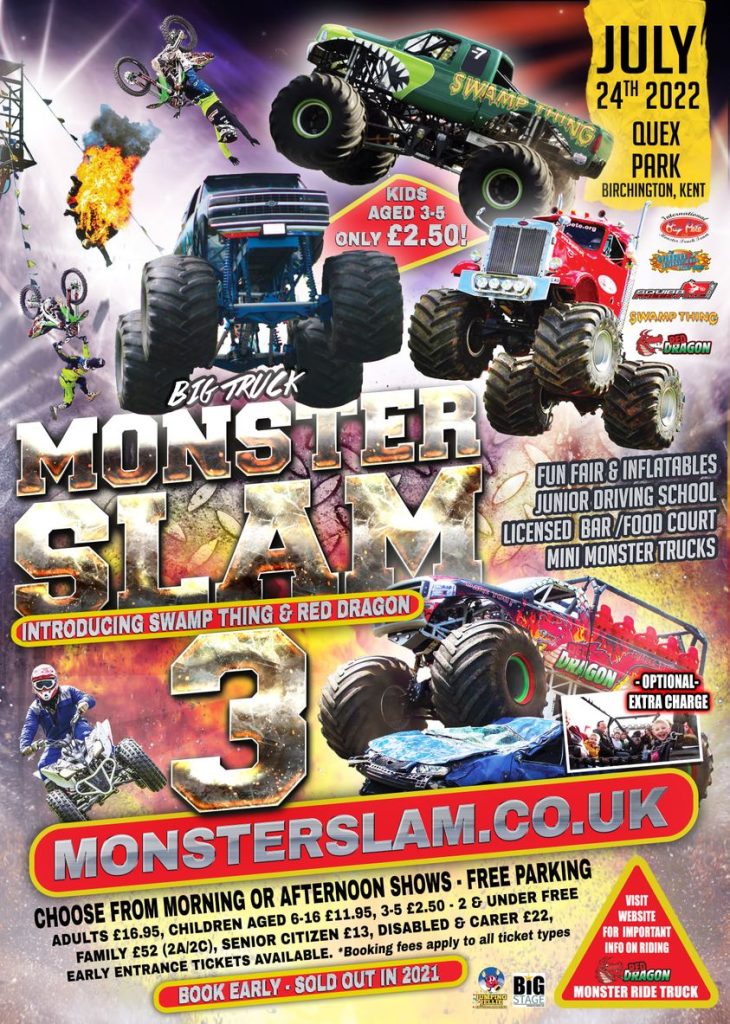 Monster Slam
Monster Slam Sunday 24th July 2022 returns to Quex Park. You have the choice of morning or afternoon shows, and with a larger arena and slightly reduced capacity prepare for the best day out so far! Children aged 2 and under go FREE and childred aged 3-5 cost just £2.50! See ticketing page for all other ticket types including special early entrance tickets for the morning show. Expect fun fairgound rides, mini monster trucks, Junior Driving School (optional, chargeable activities) food court, licensed bar and everything else that makes a fantastic day out for all the family!

The Taming Of The Shrew
'The Taming Of The Shrew' 1590-1592 was no doubt controversial in it's infancy as indeed it is today. There have been many ingenious groundbreaking interpretations during recent years. Our vision? A feisty tale of passionate Elizabethan love!
Sat, 16 July 2022 - 13:00 & 17:30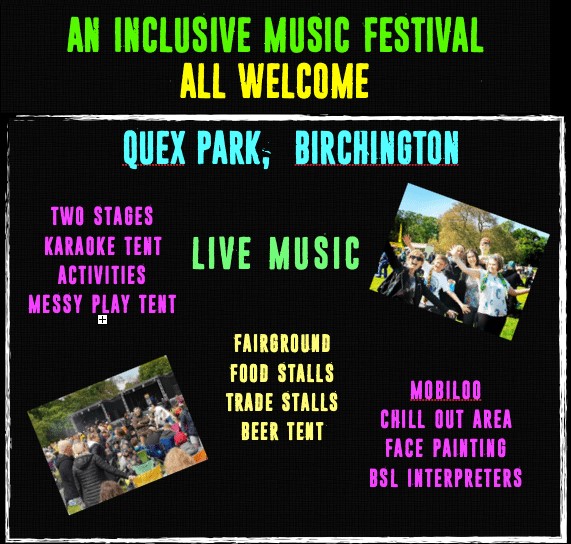 Festability
Festability Saturday 18th June 2022. Is all inclusive music festival in Kent for people living with disabilities. Festability aims to be as close to other Music Festivals as possible, but with some additional elements that will help make it more suitable and be fully inclusive to all.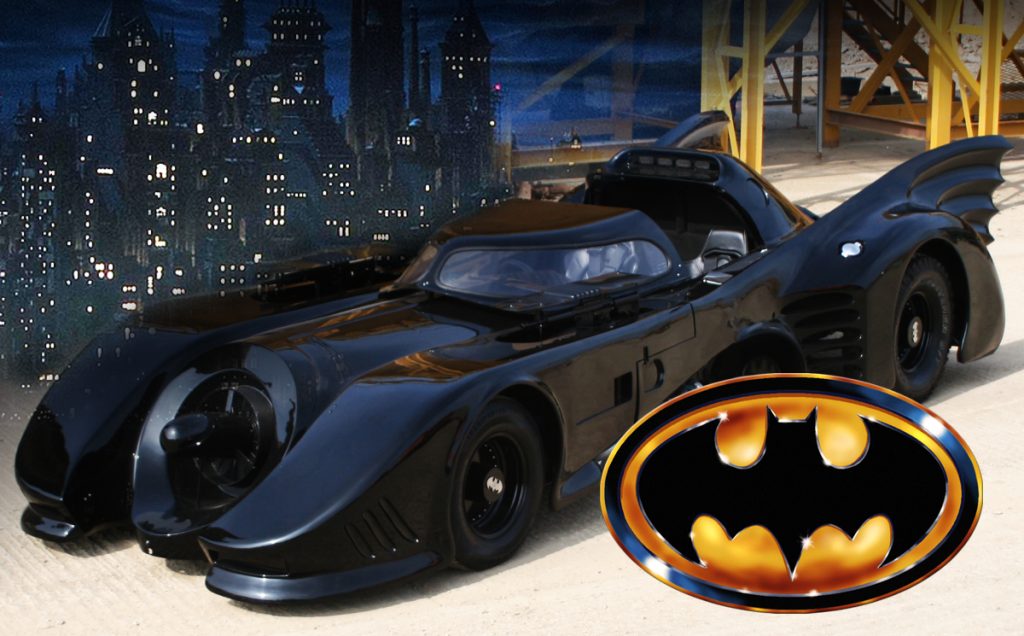 Comic-Con
Family fun day in Kent with Comic-Con featuring classic DC cars, life-size statues of The Avengers including The Hulk, Captain America, Iron Man Captain Marvel and more! Explore the replica prop area. Have photos with some amazing cosplayers. Meet comic book artists that have worked for Marvel & DC. Try out the FREE multi-station gamer-bus where you can play a host of Marvel & DC classics. You can even meet celebs from the world of Marvel & DC TV & film on this spectacular day out for all the family! Watch out too for the wise-cracking Titan the Robot shows over this great day out for all the family too!