Quex Park has a fascinating history with records dating  back to the 15th Century. Since then, it has been occupied by various owners who have left their individual mark on the estate.
There has been a house at Quex since at least the 1400s and it has been home to many families over the centuries. The land was previously Priory land supplying Canterbury Cathedral and St. Augustine's Abbey with food and velum for manuscripts.
Various families through the centuries have left their own stamp on the estate and through these surviving documents, maps, buildings, and collections we are able to understand how Quex Park evolved into what it is today.
The Parker family were the earliest family name we have found recorded.
The estate got its name from the Quekes family, who were prominent in the wool trade, and over time this spelling evolved into Quex. When John Quex died in 1449, the estate was conveyed through marriage to the Crispe family. Thereafter it passed through marriage and inheritance to various families.
The following image is that of the Crispe family memorial at All Saints Church in Birchington.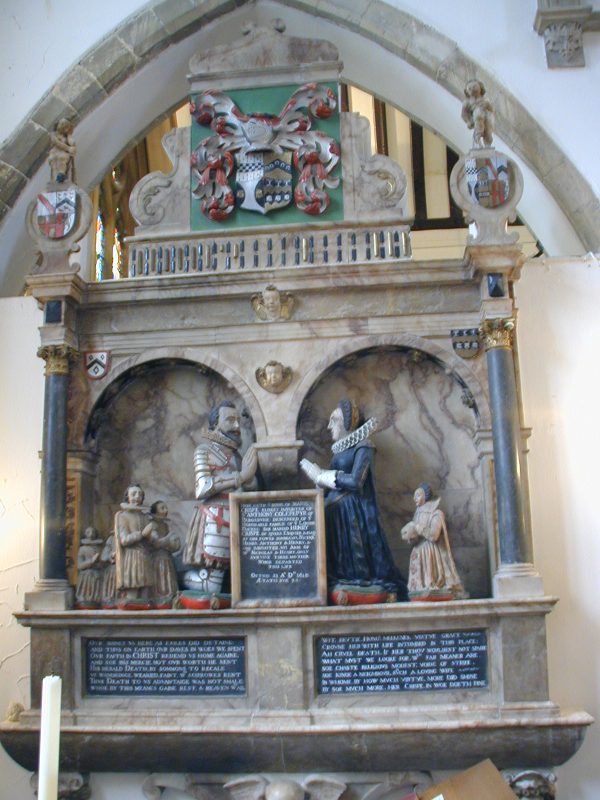 Henry Fox (1705-1774), First Lord Holland, Leader of the House of Commons and Paymaster General, was an owner of the Quex Estate in the 1760s. Henry Fox also owned Holland House in London and built Kingsgate Castle in Broadstairs, Kent. His son the MP Charles Fox, inherited the Quex estate but sold it John Powell (1721-1783), his father's secretary, to cover his debts.
John Powell bought Quex House, and the nearby farm, from the MP Charles Fox in 1777, and we are fortunate to have some drawings of the old Tudor house at Quex from that time.  Fox had inherited the estate from his father Henry Fox,
When John Powell Powell inherited Quex Park in 1805, he set about a program of building at Quex Park and this included taking down the old house, which had fallen into a state of disrepair over the years. In its place, he commissioned a new mansion house, designed by the well-known London architect Thomas Hardwick.  The land from two farms was combined and a road was re-routed in the re-siting and planning of the new mansion house.